Online Dating Profiles For Men
Sam is one of the good guys. For personal reasons he put himself out there on several online dating sites, but where are the women? If you feel Sam's pain, consider us your cyber-space guru of dating profiles for men. We've studied online dating profiles for men that ranged from bad to horrid.
Let's investigate a few tacky statements, we'll attribute them to Sam and his older brother Mike, but they are universal in dating profile examlpes for men.
The Wannabe Mature Guy
Sam writes: "I'm looking for an older woman who grooves with a 27 year old man that is mature for his age."
When women indicate they are attracted to mature men it's usually rooted in certain characteristics that come with age. It's more prudent to play-up mutual characteristics you and older men share than to describe your young self as mature.
Here are several buzz words that imply maturity: commitment, relationship, comfortable in my skin, marriage, home owner, antique car collector.
Sprinkle some of these mature sounding words in your profile and mature women will respond to you.
Now, Sam has a 50-something brother named Mike. Not wanting to make Sam's mistakes, he takes the opposite approach.
Mike writes: "I look young for my age."
You're already trapped! Your pictures, as they say, don't lie. Women have remarked that the guy who says he looks younger than his age comes off as desperate.
The thing is, deep down you want someone who wants you. Leave your age alone and speak to your age-appropriate lady who appreciates fine things in life. Casually make mention of your 50-foot yacht. Talk about your culinary favorites as you nibbled your way across Europe. Acquiesce to your intelligent wit and let your picture speak about your youthful appearance, or not.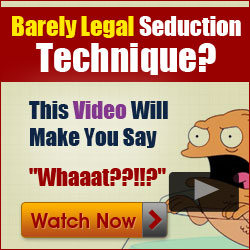 Sam decides to tweak his dating profiles for men and makes it worse.
Sam writes: "Must like kids. My kids come first…"
Whoa! Telling a woman she must do this, that or something else is the kiss of death in online dating profiles for men. Tell a woman your kids come first and she'll throw you away like yesterday's news.
Sure the honest thing to do is putting your children up front. Try to think up a cute, funny scenario involving you and your kids. Women who adore children are more apt to respond to a true-life vignette than a demand.
Obviously women didn't nibble on Mike's youthful hook so he's rewriting.
Mike tries again: "I'm a laid-back, down to earth kind of guy."
What a yawner! This is the most overused, abused line on dating profiles for men. It has no substance. What makes you laid-back? Why are you down to earth? In fact, who are you? Offer a woman thought food, not fluff.
Headlines – Your first (and perhaps last) Impression
Guys don't make the sad mistake that Mike, Sam and thousands of other men have made. Don't write lazy headlines! Studies of online dating profiles for men show that women spend an average of three seconds scanning profile headlines. Then she will either read the profile or go on to the next one. Your business is to be the profile she reads.
Don't be negative. Don't write in absolutes (must like kids). Use alliteration, rhymes, ask questions, be mysterious, just take time to compose the best of the best online dating profiles for men.